USB Explorer 200 (USB 2.0)
Quick Links
Related Products

USB Explorer 200 - Feature Tour
Tailored display
By default, only essential fields are visible in the detailed view
This illustration shows a device descriptor. You can see that several fields are missing, for example the length of the descriptor.
The Show full details button enables all the fields available for the descriptor to be displayed
The device descriptor is now displayed in its entirety and shows all the available fields.
The Show low level button enables numeric values to be displayed in decimal, hexadecimal and binary form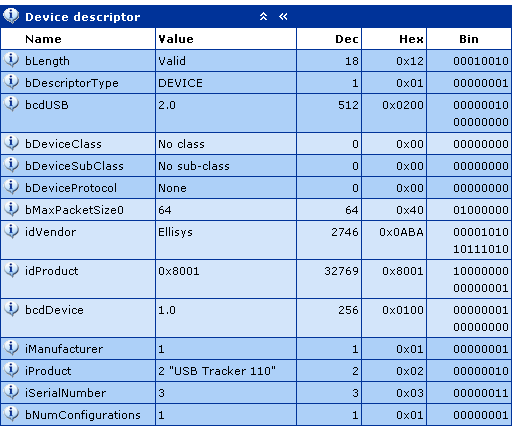 All the values are then displayed in the three available formats.